Conference: educating tomorrow's lawyers
USA
15 August 2016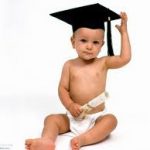 Law schools across the country are talking about learning outcomes—what should they be, how do you develop them, and how do you measure them?
What if learning outcomes could be more than an ABA requirement and an internal tool to evaluate student learning objectives? What if learning outcomes could also signal to legal employers that students have the foundations they desire in their workplace?
Join the 5th Annual Educating Tomorrow's Lawyers Conference where you will also hear the latest developments on the "Foundations for practice" project.
Location: Denver, CO
Date: September 22-24, 2016
---
Experiential learning in law
USA
7 June 2016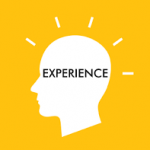 The 2016 Third National Symposium on Experiential Learning in Law at the New York Law School will take a careful look at how to identify and effectively assess experiential learning outcomes in the legal education context.
This symposium will offer highly interactive sessions that will provide learning designed to improve the quality of assessment in law schools' experiential programs. Alli Gerkman, Director of Educating Tomorrow's Lawyers, will deliver the keynote address.
Location: New York, NY
Date: 10-12 June 2016
---
European Judicial Training Network meeting
Europe
6 June 2016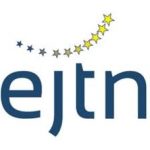 The European Judicial Training Network (EJTN) will hold its yearly meeting in the Netherlands.
Location: Amsterdam
Date: 9-10 June, 2016
---
Launch Society for law teachers in Asia
Hong Kong
31 May 2016
During the Conference on teaching and learning in law: Directions in legal education (see under) the Society for law teachers in Asia (SOLTA) will be launched.
Date: 3-4 June 2016
Location: Shatin campus of The Chinese University of Hong Kong.
---
Conference on teaching and learning in law
Hong Kong
29 May, 2016
the Faculty of Law at the Chinese University of Hong Kong's organises the conference 'Directions in Legal Education'.
The conference aims to take stock of developments in legal education and consider future directions, both through developments in the techniques and technologies of teaching and learning, and in the needs of society for the teaching of law.
See the interesting line-up of speakers.
Date: 3-4 June 2016
Location: Shatin campus of The Chinese University of Hong Kong.
---
Specific learning difficulties in the legal profession
United Kingdom
25 May, 2016
How to deal with dyslexia and other specific learning diffulties in the context of legal education and practice. Join the panel discussion organised by the University of Law aimed at aspiring lawyers with specific learning diffulties. It will provide advice and general information about support to acces a legal career.
Date: 27 June 2016
Location: The University of Law, Moorgate Centre, London, UK
---
Modern learning in the legal workplace: face your challenge
Global
24 May 2016
Transformation of workplace learning won't just come from digitising training, but changing the very essence of what "learning" means in the company, through both a new understanding of how it happens in the workplace (i.e. not just through conventional training but as people carry out their daily job) as well as how performance problems can be solved in different ways.
Curious? Check this un-traditional online workshop.
Date: 30 May – 19 August
---
Workshop for new law school teachers
USA
23 May 2016
Law schools are facing important challenges brought about by the downturn in USA student law school applications and a host of other changes and transformations
New law school teachers need to understand these challenges in order to succeed in their new careers as scholars, teachers, mentors, and institutional citizens.
At this workshop, participants will be able to share their experiences and concerns both with each other and with a roster of inspirational scholars and teachers chosen for their commitment to legal education, the distinction they have achieved in their own careers, and the diversity of their scholarly and pedagogical approaches.
Date: 9 June – 11 June 2016
Location: Washington, DC
---
Robot lawyer sparks emotional intelligence training for human lawyers
USA
19 May 2016
ROSS, 'the world's first artificially intelligent attorney' powered by Watson (created by IBM), recently landed a position at New York law firm Baker & Hostetler handling the firm's bankruptcy practice. As a result the international law firm Pinsent Masons has introduced emotional intelligence training in a bid to mitigate the threat posed by the growing use of artificial intelligence (AI) in the legal profession.
Working with business psychologists, the firm has begun putting its freelance solicitors through courses designed to boost their ability to build relationships and be more attuned to emotion.
Ross is not great with people. This is its/his/her Achilles heel and this can be exploited according to one of the law firm's directors: "We're in an almost futuristic age where human lawyers will soon have to start seriously considering how to differentiate themselves from these new robot competitors. Lawyers need to focus on polishing up their human skills, particularly their emotional intelligence."
---
Conference: legal learning technologies
United Kingdom
18 May 2016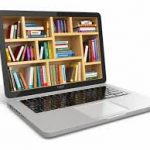 Europe's 2017 leading L&D exhibition and conference will feature relevant players, highlight new developments and showcase legal technology applications used to support learning at work.
Do not miss the interesting youtube video's on the conference website resources page.
Date: 1-2 Februari 2017
Location: London, UK
---
DilemmApp: learn your legal ethics
the Netherlands
17 May 2016
Today, the Dutch professional lawyer organisation launched an app to help lawyers develop their sense of professional ethics. The app facilitates legal professionals in acknowledging and further developing their sense of ethics in concrete legal situations in a playful manner.
Every two weeks the app will present a situation involving a professional ethical dilemma. Lawyers can anonymously  select one possible solution out of four. Immediately after having made their choice they see the other users' choice. The dilemmas involve conflicting personal, organisational and societal interests. Which interest trumps the others? After participation in ten dilemma cases, the users will receive a personal profile based on their selections.
Lawyers can discuss the dilemma online with each other. After two weeks the lawyer's organisation will present its conclusions weighing the different possibilities.
The app is available in the  App Store (IOS) and in the  Google Play Store (Android).
A Dutch organisation of tax consultants (NOB) and the organisation of notaries (KNB) have launched similar ethical dilemma apps for fiscal and notary situations respectively.
---
Conference: Educating corporate council
USA
15 May 2016
The  Association of Corporate Council (ACC) 2016 annual meeting will devote substantial attention to improvement of the quality of educating corporate council topics.
Date: October 16-19
Location: San Francisco
---
Handbook on Judicial Training Methodology released
Global
13 May 2016
The EJTN has released its revised and updated the Handbook on Judicial Training Methodology. the handbook is a useful  resource for judicial training organisers or managers.
The handbook aims to assist Europe's judicial training organisers and managers with a proper conceptual planning of comprehensive training programmes as well as the need for a thorough knowledge of modern judicial training methodology.
The five chapters of the 86-page Handbook address the role and competencies of the trainer within the judiciary, the planning of a training programme, modern training methods and design, organising training events and evaluations.
---
Program for Innovative law faculty leaders
Global
11 May 2016
The European Consortium of Innovative Universities (ECIU) and the European Association of Distance Teaching Universities (EADTU) offer a workshop for innovative university leaders.
In the workshop up to twenty emerging and experienced  university leaders will engage in high-level discussions, creative problem solving and strategic thinking in response to new and emerging models of teaching and learning.
Date: 1-3 June 2016
Location: Brussels, Belgium
Future robo-lawyers need training now
Global
8 May 2016
The Robo-lawyers are coming. But many law firms and law schools are not ready for them. Professor legal industry analyst Richard Susskind observed that legal firms remained leagues behind in preparing for change, concentrating only on using technology to optimise the way they worked in the past.
Marianna Papadakis writes that law firms and law schools will have to improve lawyers' technology skills to cope with a looming revolution in the way the profession works.
The professor is in Australia to promote his new book: The Future of the Professions: How Technology Will Transform the Work of Human Experts: machines are becoming increasingly capable to do more tasks more efficiently than humans could.
Artificial intelligence allows machines increasingly to out-perform the capabilities of junior lawyers and paralegals in due diligence, discovery and document drafting. Upcoming predictive analytics would be able to assess the outcome of court cases while legal diagnostics systems analysed legal problems and provided advice. Machine learning meant such systems would self-improve with increased use.
Lawyers would have to start concentrating on what humans can still do best like not just focus on legal problem solving but on systems development, legal risk management, legal process analysis, legal project management. Law schools should prepare legal students for these skills.
---
Teaching law resources
Global
5 May 2016
Please find a bank of legal teaching material here (some free some membership).    Another useful source with various learning activties and material can be found here.
Another kind of source contains teaching tools for law school faculty is somewhat older (last update 2012) but contains still useful material (books, journals and databases).
---
Improve law school outcomes: expand individualized feedback
Global
4 May 2016
Kathryn Rubino from "Above the law" recently wrote: Anyone who has completed law school knows all too well the deficiencies of the dominant mode of legal education. Drinking from the firehose without any idea if what you're doing is even working, oh and by the way, these grades will be used to determine your future employment prospects. … Can you imagine a world where law professors did more than torture students with the Socratic method and then give a single test at the very end of the semester?"
Recently a paper was published on the question whether individualized feedback during the first year of law school would improve results? The answer: yes,  individualized feedback during the first-year of law school can improve law students' performance in all of their other classes.
---
Webinar: using stories to liven up your e-learning
Global
3 May 2016
Once upon a time …..Every law has a story. Every legal case is a story. Every legal concepts can be illustrated through stories.  We humans, we love stories. We learn and remember better if we can relate legal concepts, laws, cases etc. to stories. The best teachers use the instructional device of stories to improve their legal online workshops.
Now you can learn how to do this too. Learn how to re-energize and transform your  e-learning programs into engaging and effective story-based designs. Attend the online story-based elearning design workshop. To prove your gained skills you will build a prototype right there. Who knows, you might be grabbed by your own story.
Date: 14-21 July and 3-16 November 2016
---
Webinar on how to design and deliver engaging webinars
Global
2 May 2016
Where webinars can be boring, legal webinars can be booooooring. Ensuring your legal webinar is engaging does not involve magic. Now you can even attend a webinar on how to deliver that crispy webinar of yours.
It is not cheap but if it works for you, it might well be worth the money. You might from now on just give delightfully refreshing legal webinars.
Dates: 1,7 and 8 June 2016 and 5,7 and 9 December 2016
---
Gaming to prepare self-represented litigants
USA
30 April 2016

One can learn from a book, a lecturer or from life itself. However play is evolution's teaching tool of choice. So why not use gaming to prepare self-represented litigants who lack the money for a legal representative? This form of learning is effective,efficient and motivating. Give it a try.
See for some background here.
---
Training for legal compliance: what works?
Global
26 April 2016
Given the increasing impact of compliance and anti-bribary legislation, it is becoming increasingly important to train employees on company regulations and codes. The goal is to effectively make them aware of what's right, what's wrong, and what kind of behaviour is expected from them.
What works best? Read the interview with in-house lawyers on best practices for anti-corruption training. Answer: focused authentic interactive workshops work best.
---
How to become the world's best law professor?
Global
21 April 2016
It is not the latest news but it should be reviewed regularly by every lecturer in law: the brief presentation by Warren Binford from Willamette University College of Law. She sets out vital points for effective lecturing that should always be remembered but which are so often forgotten.
---
Conference on Clinical Legal Education
USA
20 April 2016
This conference focuses on the role of clinics in communities and the role of communities in clinics in 2016. As our pedagogical focus has sharpened, how has it affected the relationship of clinics and communities? Have we developed a pedagogy of engagement with communities? What does it entail? Can we further develop it? How does it link to social justice goals and inquiries? What are the trade-offs? What role does scholarship play in addressing these issues?
Some workshops during the conference:
(Re-)Designing a Clinic Using Backward Design
Making Educational Videos
Training Students in Private Practice Skills as Another Path to Justice
Date: April 30 – May 3, 2016
Location: Baltimore, Maryland
---
Performance support symposium 2015
USA
14 May 2015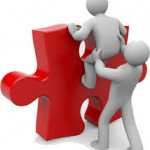 Those who believe that teaching is the supporting of learning, they should not miss the symposium on the most important ingredient of learning support: supporting performance. Perfomance support may not only be given during targeted training. The impact is even greater elsewhere: The performance support given during one's daily work determines even much more how and to what extent necessary legal competences are being acquired.
Performance support symposium 2015 is the only conference dedicated to the topic of performance support and the goal of delivering small amounts of information directly into workflows when and where it is needed to enhance on-the-job performance. The symposium is part of the 2015 mlearning conference and expo mentioned below.
Date: June 10-12, 2015
Location: Austin, Texas
---
To be launched: online LLM in legal education
UK, global
13 May 2013
Beginning this fall, the Nottingham Law School at Nottingham Trent University will launch a new Online LL.M. program in Legal Education.
The program is primarily aimed at those working in the legal education space, including in the legal sector, at universities, or in the private sector.
The new LL.M. will help participants to "explore and develop theory and innovative practice; create momentum in development of research into legal education; obtain support for their work in design, delivery and evaluation; and encourage the development of legal education in all contexts and across multiple jurisdictions, including common law, civil law and hybrid models."
Nottingham expects to recruit between 20-25 students for the inaugural intake of the Online LL.M. in Legal Education. To apply for the program, candidates should have a degree and be working in legal education in some context. Those whose first language is not English will need to demonstrate language proficiency.
The new program is set to launch in September 2015.
Click here for more information.
---
 Conference: mlearning
USA
12 May 2015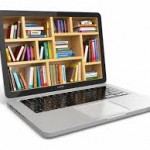 To get an overview on the various ways mobile devices can support legal learning consider joining the mlearncon.
This conference mobile learning conference and expo, is focused on applying mobile technologies in the context of learning and support, the strategies for integrating these technologies into the training mix, and the best practices for designing, developing, and delivering mobile content.
This conference offers beginners and maivens a range of opportunities to get acquinted with the do's  and don'ts of mobile legal learning.  Not only legal training institutes as such are discovering the benefits (and traps) of mobile learning. Increasingly,  legal private, public and academic organisations are dipping their toes into this emerging learning technology.
This conference helps you to make sense of the wide array of emerging mobile technologies, understand proven strategies for integrating mobile into your training and development mix, and learn best practices for designing, developing, and delivering successful mobile learning and performance support.
Date: June 10-12, 2015
Location: Austin, Texas
---
 ME …? Becoming a LAW PROFESSOR???….WHY NOT!
Global
5 May 2015
What does it take to become a law professor? What does one do? Slightly interested?  Have a look.
---
Webinar: The 70:20:10 Learning Framework
Global
1  May 2015
Despite decades of research showing that most organizational learning occurs informally and on the job, legal organisations are still devoted to the classroom and formal learning. The 70:20:10 Learning Framework says that this type of learning only accounts for 10% of what a person learns at work. What can companies do to shift the paradigm and effectively deliver on the other 90%?
During the webinar the following topics will  be discussed:
• What is the 70:20:10 framework
• Drivers and impact of the framework
• Effectiveness of various learning modalities
• Real examples 70:20:10
Date and time: May 5, 2015 5:00 PM – 6:00 PM CEST
---
Webinar: How to create content to attract the modern learner?
Global
30 April 2015
Want to learn how to create a learning ecosystem that breaks free of formal learning confines and allows you to leverage learning content in a way that meets modern learning requirements. Join the webinar. 
Issues covered:
How to create a content strategy that makes your learning content reusable, accessible and measurable across all formal and informal channels.
What new and expanded L&D roles are required to create and deliver modern learning experiences.
Why content management is the critical missing piece of your learning architecture and how it allows you to deploy informal learning programs.
Using content management to address critical learning and development initiatives, including closing skills gaps and reaching a mobile and multi-generational workforce
Date and time: May 12, 2015 | 11:00 am MDT
Conference: The self-directed learner
the Netherlands
9 February 2015
Increasingly legal specialists feel, and are expected to feel, responsible for their learning. Regularly the Dommel Valey Group (enthousiastic group of Learning Professionals from high tech companies  such as Philips, ASML, Océ and Assembléon, and the Technical University of Eindhoven) organises interesting conferences. Do not miss the great speakers on the 2015 conference  on the self-directed learner.
Date: 2 April 2015
Location: Eindhoven, the Netherlands
---
Webinar: Extended learning
Global
21 January 2015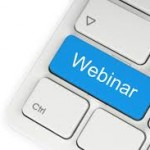 Legal organizations are becoming increasingly dependent on a wide network of global stakeholders to grow their bottom line and achieve their goals.
If you're not extending training beyond your employees to business partners and clients, you are missing a major opportunity to achieve even better business performance.
An extended learning strategy that empowers your external audiences with knowledge and information can deliver tangible, business-changing results and contribute to achieving your organization's key strategic goals.
Join the free webinar in which David Wentworth, Senior Analyst at Brandon Hall Group, as he discusses the market demands and trends for leveraging Extended Enterprise Learning, including:
• Tips to identify— and develop — a solid learning program as a key part of a new revenue channel
• Ways to leverage extended learning to increase market awareness and product adoption
• How extended learning can lower costs and increase productivity by reducing and recouping the cost of a traditional learning program.
Date: 24 February 2015
Time: 7:00 PM – 8:00 PM CET
---
Learning solutions conference
USA
20 January 2015
Learning Solutions 2015 is for training and learning professionals focused on the
design
development
management
distribution
of technology-based learning, performance support, or blended solutions incorporating traditional training.
The program supports the whole range of roles possible within an e-learning team.
Visitors will find the tools, technologies, ideas, strategies, and best practices for success. In addition, it is an excellent place for networking.
Date: March 25 – 27, 2015
Location: Orlando, FL
---
First recognised hybrid law school opens in USA
USA
19 January 2015
This month William Mitchell College of Law is the first law school in the USA to offer an on-campus/online hybrid enrollment option.
On Monday, Jan. 12, 2015, classes began for the first-of-its-kind program at an ABA-approved law school when 85 students from 31 states and two countries matriculated to campus.
How the hybrid program works?
The hybrid enrollment option is a part-time, eight-semester program. Each semester in the program has a clear curricular focus, beginning with legal foundations and progressing to litigation, transactions, and public law.
Students are on campus for the first week of classes during the first and third semesters for a Hybrid Preparation Week, during which they will meet their professors, participate in orientation, and begin their studies.
Semesters include 11 or 12 weeks of online coursework, which is largely self-scheduled. At the end of each semester, students return to campus for a Capstone Week of intensive experiential learning that allows them to apply the knowledge they've gained throughout the semester to real-world-like simulations under the supervision of their professors.
Students participate in two externships (in the third and fourth years), during which they work in the field on real legal problems under the supervision of practicing attorneys in their communities.
The curriculum is designed to build knowledge, skills, and professionalism. Each semester includes a skills course as the foundation along with integrated subject-specific courses that prepare students to pass the bar exam and have successful careers.
---
"Scaffolding" in legal class?
Global
16 January 2015
Scaffolding is an important technique to enhance the impact of legal lectures. Interested lecturers seeking to improve their performance can look at this explanation and then try and apply. You will be amazed about the changes and improvement you and your students will experience.
---
Spend 14 minutes on how to be the best law professor
Global
15 January 2015
Watch a short presentation on how to be a good law lecturer.
---
US
14 January 2015
The CALI Conference for Law School Computing is an annual discussion about transforming legal education through technology and innovation.
The 2015 Conference for Law School Computing will be June 18-20, 2015 in Denver, CO atUniversity of Denver Sturm College of Law. The conference website with sessions proposal forms, registration and travel information will be available online later this fall.
---
Free webinar: How to report to the boss
Global
13 January 2015
Reporting has become the number one gap in learning and talent management systems as management and c-suite executives are increasingly expected to justify their decisions with numbers.
In the past few years these expectations have matured and today, managers and employees are expected to create and share meaningful, interactive and visually pleasing reports that have powerful business insights. Unfortunately, many talent and learning management system offerings fall short of fulfilling these requirements.
This webinar will explore how a powerful, easy-to-use reporting solution can be used to provide more meaningful, interactive and actionable insights. It will discuss how you can use a modern reporting solution to exceed your reporting needs:
The challenges and limitations of LMS reporting tools today
Six capabilities you should expect for your reporting needs
Using dashboards to share insights
Getting started with reporting—what you need to know
Date: Thursday, January 29, 2015
Time: 1:00pm ET (10:00am PT, 11:00am MT, 12:00pm CT)
---
Conference: Strategies for developing new academic programs
USA
12 January 2015
Are you performing an internal and external analysis
before adding new academic programs? No, perhaps this conference might bring you on other thoughts?
In a time of scarce resources, campuses need to analyze all existing academic programs and identify how to achieve an optimum resource balance.
Using both qualitative and quantitative tools tied to your institution's key performance indicators will help you accomplish strategic change and improve the institution's bottom line.
Date: January 26-28
Location: Orlando, Florida
---
Singapore opens college for training judges
Singapore
6 January 2015
This week Singapore opened a new college for training both domestic and foreign judges.
The centre will serve as the centre for training judges which until recently was dispersed among local training centres.
---
Webinar: Effective online teaching
Global
5 January 2015
You are an effective legal class room teacher but you have not yet taught online?
Take a look at this (somewhat expensive!) webinar on mastering the main principles for taking your in-class knowhow to online knowhow.
---
Course: developing and managing competency based education
USA
5 November 2014
Competency-based education (CBE) continues to gain favor across higher education because of its ability to get students to degree completion faster, cheaper, and on a flexible learning schedule.
However, adapting or creating a competency-based education program requires institutions to rethink curriculum design, student support, faculty involvement, and back-office processes such as registration, admission, transcription, data
systems, etc.
Academic Impressions organises a conference on developing and managing competency based education.
After participating in this conference, you will be prepared to determine whether and how to develop and implement competency-based education at your institution.
Date: 19-21 November
Location: San Diego, CA
---
Free webinar: lowering cultural and linguistical thresholds in global training
Global
8 October 2014
Differences in culture and languages have a substantial impact on the effectiveness of training to a global workforce.
If you have half an hour to spare, take a look at this free seminar on global knowledge transfer. It will provide you with an analysis of  related problem and suggest solutions.
---
Not to miss conference: Eliott Masie's Learning 2014
USA
7 October 2014
Today the conference brochure was published for Eliott Masie's Learning 2014. This conference has no specific relationship with legal learning. Nonetheless, this event is an excellent opportunity to brush op on the latest developments in learning and instruction for professionals. In addition it is the place to be for all the people relevant in the field. Great networking opportunity too.
Date: 26-29 October 2014
Location: Orlando, FL
---
Webcast: effective online teaching
Global
6 October 2014
Learn how to take the most effective classroom teaching principles to the online environment.
A key challenge in teaching online is taking known educational best practices and adapting them for the online environment.
Follow a webcast for an interactive session to walk through 10 best practices principles directly paired with implementation strategies for your online course. These strategies will help improve student engagement and course quality.
Date: January 12, 2015 | 1:00 – 2:15 p.m. EST
Price: US$295
---
Watch a movie on teaching
Global
22 September 2014
Have an hour to waste? Waiting for a plain or train?  Why not watch a fine documentary on good teaching in law school? Good for reflection!
Massachusetts School of Law produced an educational video on great teaching: How to make a law school outstanding, how to inspire and elevate students,  what do students look for  etc.
---
Conference: competency based education
USA
16 September 2014
Competency-based education (CBE) continues to gain favor across higher legal education because of its ability to get students to degree completion faster, cheaper, and on a flexible learning schedule.
However, adapting or creating a competency-based education program requires institutions to rethink curriculum design, student support, faculty involvement, and back-office processes such as registration, admission, transcription, data systems, etc.
The conference is intended to take a meaningful step toward implementing and managing competency-based education at your institution. This conference will draw on the experiences of academic leaders who have championed competency-based education efforts at their institutions.
Target participant: Academic leaders tasked with implementing and managing competency-based education curriculum.
Location: San Diego, CA
Date: 19-21 November
---
Learn using scorecards to improve e-learning
Global
15 September 2014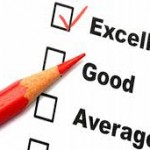 Quality of legal e-learning programs becomes an increasingly critical factor. Gone are the days that you can simply provide online informatation lacking a fundamental instructinal design. Instructional quality is vital for learning to happen.To help you assess quality of your or other's online education, administrators could consider learning to use  a tool to help identify quality online education programs.
For these reasons the OLC Quality Scorecard for the Administration of Online Education Programs was developed. This online workshop helps you identify areas where improvement is most often needed, and provides best practices and recommendations for implementation.
This workshop provides an in-depth look at the OLC Quality Scorecard. The workshop participant will review each of the 75 quality indicators and develop a response to each of the nine categories of quality. The new version of the scorecard released in summer 2014 will be reviewed. Each category is discussed in depth with participants beginning an examination of their institution's online education program.
Start: 26 September 2014
---
Upcoming conferences
USA
12 September 2014
 "Engaging the Entire Class–Strategies for Enhancing Participation & Inclusion in Law School Classroom Learning."
This conference will feature professors from Gerry Hess, Sophie Sparrow, and Michael Hunter-Schwartz's book, What the Best Law Teachers Do.
Location: UCLA School of Law (preceded by evening reception on February 27).
Date: February 28, 2015
"Experiential Learning Across the Curriculum."
Location: Gonzaga University School of Law, Spokane, Washington.
Date: June 13-14, 2015
---
Webinar on legal communication by video
Global
11 September 2014
Legal subject matter experts often need to share their view or expertise with peers, clients or superiors. Increasingly, video is used as a compelling way to transmit legal content, opinion and intention.  The problem for many legal specialists however is to find and use the video tools.
KnowledgeVision is one of the companies producing such tools. Why not get an idea how these tools can work for you? Have a look at a demonstration
Spend an hour on a live webinar for an introduction to a new class of tablet-based video production tools that makes it easy and even fun for legal specialists to share their knowledge with the organization and its customers
You'll walk away with a couple of great new free tools and a lot of insight into how to fit these tools into learning. You will also be able to get any questions answered at the end of the session.
There is no registration required. On the day of the event, you can view the live presentation at:
http://info.knowledgevision.com/SubjectMatterExperts.html
Date and time: September 17, 2014 at 1:00 PM EST
---
United Arab Emirates opens legal clinic
UAE
10 September 2014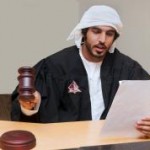 The United Arab Emirates University opens the countries' first free legal advice clinic. The legal clinic serves as a center of excellence for both legal education and community service. It is first and foremost concerned with teaching students in dealing with real life issues.
The Assistant Dean for Professional Development in the College of Law, Dr. Abdullah Al Khatib, who serves as the supervisor of the legal clinic, enumerated the various services provided by the clinic. This includes the provision of legal advice by students to clients.
The law students are assisted in reviewing and drafting their advice by faculty members. The legal clinic also trains students in how to prepare drafted notes, legal papers and contracts or agreements regarding friendly settlements or legal problems. This all prepares future graduates to be leaders in their field.
Dr. Al-Khatib further added that the legal clinic does not supply legal opinions on matters of belief or worship. Their advice is limited to family relationships and transactions.
---
Legal teaching resources and networking
Global (focus USA)
9 September 2014
LegalED web is a place to find and share relevant legal teaching material.  LegalED hosts a growing collection of videos and teaching materials created, contributed to and curated by teachers in their fields.
LegalED focuses on student learning.  Students can view videos at their own pace, from anywhere, review lessons as often as they want for mastery, go deeper into topics of particular interest, and hear diverse perspectives on legal concepts. 
LegalED is a central hub where the legal education community can collaborate, share, connect, inspire and be inspired. LegalED facilitates networked collaboration and cooperation among a worldwide community of teachers and students of the law
---
Free webinar: Opening up legal educational video
Global
8 September 2014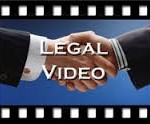 The demand for educational video content creation continues to grow in legal educational institutions. However, much of the video content is currently captured and stored in silos, making it difficult to access, search, and manage content in a centralized manner. This significantly limits the impact of video on improving teaching and learning.
This free webinar wil introduce the use of a program called Kaltura CaptureSpace. This program simplifies lecture capture, flipped classroom, and remote learning. The seminar will demonstrate how CaptureSpace can help instructors create high-quality video content in-class, at home, or on-the-go, making the content centrally available, searchable, and viewable on any device.
The focus of the webinar will be on key capabilities including multi-source capture, integrations with third-party lecture capture products (leveraging the new Open Capture Standard), interactive viewing, and seamless integrations with all leading LMS platforms.
Although this webinar involves a product marketing, TrainWell (no connection to this product) feels that the functions this program might provide useful insights fpr legal educational institutions.
September 10, 2014 – 2:00pm ET
---
Conference: Assessment in legal education
USA
5 September 2014
Assessment can and should be used as a powerful educational tool to serve a critical role in lawyer preparation and in improving legal education.
This conference will demonstrate how assessment can be used for teaching, for learning, and as support for law schools and educators when developing new or innovative models. Brochure available.
Date: 18-20 September 2014
Location: Denver, Colorado
---
Rediscovered: free guide to make e-learning course
Netherlands
2 September 2014
It is still fresh this guide on making e-learning courses. I recently rediscovered this useful guide full of practical methodologies. Worth reading. 
It contains useful guidelines for designing e-learning courses including interactive content and managment and evaluation.
---
Recalibrate legal teaching and they will come?
United States
1 September 2014
Professor Byrnes, Associate Dean for Graduate and Distance Education Programs at Thomas Jefferson School of Law feels that new teaching methodologies can reverse declining law school enrollments. In addition it will stem the tide of reduced hiring by law firms that are hesitant to hire whta they call "ill-prepared" law school graduates.
He released a white paper called Alternative Methods of Teaching and The Effectiveness of Distance Learning For Legal Education. The white paper makes the case for combining traditional classroom learning with online education. This combination is cost effective, accessible, flexible and addresses the biggest criticism of legal education today the lack of law school graduates who can think and practice law.
"I contend that distance education technologies present opportunities for professors to enhance student learning such as through a 'flipping the classroom' model when combined with the in-classroom environment" said Professor Byrnes.
In his white paper Professor Byrnes argues that the challenge for institutions and faculty for the pedagogical development of distance learning is to facilitate deep learning and understanding through the creation of learning materials and opportunities for various learning experiences.
Vacation: No news service until 1 September 2014 
Competency-based education: nuts and bolts
USA
30-07-2014
Competency-based education (CBE) continues to gain favor across higher legal education because of its ability to get students to degree completion faster, cheaper, and on a flexible learning schedule.
However, adapting or creating a competency-based education program requires legal institutions to rethink curriculum design, student support, faculty involvement, and back-office processes such as registration, admission, transcription, data, systems etc.
Academic Impressions organises a conference  on the best ways to determine whether and how to develop and implement competency-based education at institutions for professional learning.
Date: 19-21 November 2014
Location: San Diego, CA
---
MOOC: improve relationship law teacher-student
International
9 July 2014
The learning outcome of instruction always improves by improving the relationship between student and lecturer. Starting in September 2014  a MOOC on this topic provides legal lecturers with the tools to realise better relationships.
Course description: This course will give both traditional classroom and virtual teachers resources for improving relationships and interactions with students. After reviewing research and current trends in learning and motivation theory, this course will allow teachers to think-aloud and practice with new tools within a caring community of instructors seeking to improve their classroom practices.
Playlists of leveled readings, video lectures, and research-based curricular resources will assist course participants in applying their learning and getting ready for the start of a great school year. One instructor will offer the virtual teacher's perspective, while the other will cover the traditional, brick and mortar classroom teacher's viewpoint.
---
Workshop: Legal Education and Training and the Professions
United Kingdom
16 June 2014
The W G Hart Legal Workshop 2014 legal educational training and the professions will bring together some 80 academics. They will discuss the latest Legal Education and Training Review (LETR) and other legal educational issues, both practical and pedagogical.
Contributions are expected from America, Australia Canada,  Hong Kong and Israel, and from the regulators for England and Wales.  The Academic Directors of the Workshop are  Professor Avrom Sherr (IALS), Professor Richard Moorhead (UCL), and Professor Hilary Sommerlad (Birmingham).  The keynote addresses will be given by Professor Richard Abel from UCLA Law School and Professor Harry Arthurs, Osgoode Hall Law School, Canada.
Date: 23 and 24 of June 2014
Location: London, United Kingdom.
---
Faculty Workshop: Innovation and Legal Education
USA
10 June 2014
On 18 September 2014, Duke university will organise a Faculty Workshop: Innovation and Change in the Legal Profession and Legal Education.
---
New environmental master's online
USA
5 June 2014
Vermont Law School, now offers two of its environmental master's programs in an online format in addition to their on-campus counterparts. The online Master of Energy Regulation and Law (MERL) and Master of Laws in Energy Law (LLM) make it possible for students across the country to participate in these programs with limited interruption to career and family.
Vermont Law School has been ranked No. 1 in environmental law by U.S. News and World Report 17 times since the ranking began in 1991, earning the ranking for an unprecedented six consecutive years in 2014.
At this stage TrainWell has no information available on the instructional and motivational design. Further information follows soon.
---
Workshops for new Law School Teachers
USA
2 June, 2014
The Association of American Law Schools organises two workshops in Washington D.C.  for new law school teachers in  June: 1. Workshop for those within their first few years of teaching in any program in the law school, including clinic and legal writing, tenure track and contract, and visiting assistant professors. Date: June 18 – 21, 2014 2.  Workshop for Pretenured People of Color Law School Teachers. Date: June 21 – 22, 2014
---
Legal educator's support conference
USA
26 May 2014
The Association of Academic Support Legal Educators (AASE) will hold ist annual conference this month. 
AASE fosters and promotes the professional development of its members. This enables and encourages research-based teaching methods that enable law students to excel and to reach their full potential–including graduating, passing the bar, and practicing law.
Date: May 29-June 1, 2014
Location: Indiana University Robert H. McKinney School of Law.Indianapolis, IN 46202.
---
International legal skills education conference
Italy
20 May 2014
Around 150 legal experts from 30 countries are gathering in Italy this week, to discuss topics influencing international legal skills education during the ninth Global Legal Skills Conference, presented by The John Marshall Law School in Chicago. The conference, taking place at the University of Verona, covers a wide array of issues affecting lawyering and legal writing skills across the world, including:
    How flipping classrooms benefits international LL.M. students
    Teaching law in English in Kuwait
    How state bars are shaping legal education in the U.S.
---
Find legal Open Educational Resources
Canada
18 May 2014
Free access is widely available to quality resources for legal learning. These resources can be adapted and used freely for legal training and development.  
But how to find your way around in these Open Educational Resources (OER)? Dr Rory McGreal, research Associate and the UNESCO/Commonwealth of Learning Chair in Open Educational Resources has now shared his expertise in a series of 10 short, informative videos that address the what, why, where, and how of OER.
Through the videos, Rory guides you to effectively find and make use of OER for more time- and cost-effective course development. In addition to practical information on OER, Rory also addresses issues of copyright, fair dealing, and licensing for freely available materials. Enter here
---
Start MOOC on designing ICT-based instruction 
Europe
15 May 2014
On May 19 a  MOOC by the ICT hands-on project will start on designing ICT based instruction. This MOOC provides legal professionals with the expertise to introduce ICT-based instruction in their own field of specialisation. The MOOC takes 5 weeks.
Learning goal: learning to work with digital tools and creativity techniques within the context of a learning design. De MOOC:
stresses collaborative learning within small groups

works with people from various countries and cultures
provides experience with peer review and peer mentoring
Duration: 5 weeks
Workload: 3 to 6 hours per week
Pre-requisite knowledge online learning: none
---
Forum on crises in compliance learning
USA
12 May 2014
Compliance, regulatory-based and mandated learning and training programs take up 70% of learning time and expenditures. Many of these (legal) rules learning activities do not much move the "performance needle", nor do they account for what employees already know. In other words: A lot of time and money are wasted on such training.

There are alternatives, but it will take an industry-wide effort and conversation to re-align compliance and Learning:
more pre-testing, followed by learning for those missing competency or information gaps
increase the use of sampling of a subset of employees vs. testing every employee, every year
shift to a more granular and distributed content publishing model throughout the year, where compliance conformance is aggregated over time.
New approaches will be explored during the "Compliance & Learning Crisis" forum at Learning 2014. Date: 26 October to 29 October 2014 Location: Orlando, Fl. Further backgroundinfo here. 
---
Better education for tomorrow's lawyer
USA
9 May 2014
IAALS, the Institute for the Advancement of the American Legal System at the University of Denver announced the launch of  "Foundations for Practice." Led by Educating Tomorrow's Lawyers, this project focuses on improving legal education and closing the gap between how students are being taught in law school and the knowledge and skills legal professionals say new graduates need to succeed.
Phase one of "Foundations for Practice" will involve national surveys and a series of convenings that will bring together representatives from all corners of the legal profession to discuss the foundational skills, characteristics, and competencies that new attorneys need to begin a successful and rewarding practice. These foundations will be used to identify, assess, and implement new models for teaching law students, and also to provide tools for legal employers that can be used when evaluating recent graduates in the hiring process.
Contact:
---
Conference for law school computing
USA
8 May 2014
The Center for Computer-Assisted Legal Instruction (CALI) organises its  annual discussion about transforming legal education through technology and innovation on June 19-21, 2014 in Cambridge, MA at Harvard Law School. Program and other details here Video archives of previous conferences here
---
Canadian Association of Law Teachers' 2014 Conference
Canada
7 May 2014
On 7 and 8 June 2014 Canadian law teachers will meet in Winnipeg for their 2014 conference:  "Open Doors: Teaching and Learning Law for Justice" Among a wide range of topics covered a panel discussion on "Intersections in Teaching and Technology is planned. Click here for the preliminary program.
---
Disruptive visual tool for legal instruction and learning
United States
6 May 2014
Ravel is the name of a new sort of computer assisted legal research (CALR) tool.  It provides a visual map of cases that result from a search query and displays a textual list of cases adjacent to the map.  According to its founders, two Stanform Law students Daniel Lewis and Nicholas Reed, this research tool is designed to show the relationships among cases and their relative importance to each other. This tool is also for the legal instructor and the learner.
Instructors can use the tool to simplify finding relevant instructional cases and illustrative examples for their instructional material. The learner can use  the tool to solve learning tasks. This will allow the learner to explore relationships between related concepts as illustrated in related case law.
Try the tool here or take a tour. The basic subscription is free. For more background information, see the ABA Journal article by Robert Ambrogi.
---
Launch law school search help
United States
5 May 2014
The legal media company Lawdragon Inc. has launched Lawdragon Campus, a new website dedicated to legal education, that provides a searchable database of all U.S. law schools and a news hub of interest to current law students and alumni.
Campus takes a new approach to law school rankings by allowing prospective law students to choose the best law school fit for their career interests and personal circumstances.
Lawdragon Campus has built a profile for every law school in the United States. Students can search for schools by where they want to go to school or by where they want to work, along with other filters such as total cost of tuition and fees, school accreditation status and availability of part-time programs. They can input their LSAT score and GPA – two major factors in determining law school admissions – to view the schools that match their academic performance.
In addition, Campus provides the data for national and state employment rates, curriculum strengths and diversity population. Users can compare the data of up to eight schools at a time to assess which school is the best fit for their academic and professional interests, as well as their personal circumstances. The site also provides legal education news along with features on students, law school deans and prominent alumni. In each school profile, attorneys featured on the Lawdragon site will be posted as notable alumni of their law school.
---
 Conference on excellence in teaching law
United States
2 May 2014
On June 25-27, 2014, the premiere conference on the book, "What the Best Law Teachers Do," is organised in conjunction with the Institute for Law Teaching and Learning. The book introduces readers to selected professors from law schools across the United States and features accounts of of the way they teach. This two-and-a-half day conference will provide a forum to hear the insights and teaching techniques of a dozen law educators from among those interviewed in Harvard Press's newly-released book.
The educators will share their insights and teaching techniques over the course of two full days. The co-authors of What the Best Law Teachers Do, Sophie Sparrow, Gerry Hess, and Michael Hunter Schwartz, will provide a framework for the presentations and a global sense of the takeaway lessons from their study. Location: Northwestern Law School, Chicago, IL
---
Overhaul legal training
United Kingdom
29 April 2014
The Solicitors Regulation Authority (SRA) will push ahead with far-reaching proposals to overhaul legal training. This follows the report published in June 2013 of the The Legal Education and Training Review. The report recommended that "the structure of the Legal Practice Course stage 1 [for intending solicitors] should be modified with a view to increasing flexibility of delivery and the development of specialist pathways". The report also observed that "the adequacy of advocacy training needs to be addressed".   More specifically the report recommended:
more co-ordination between the different strands of the profession
a more commercial and flexible approach to training by legal education providers, and
the development of apprenticeships and new forms of workplace training that could allow non-graduates to become solicitors or barristers.
---